Jazz Like Me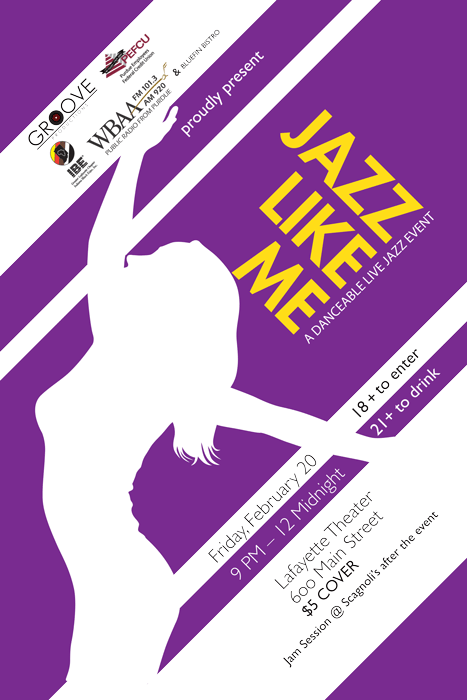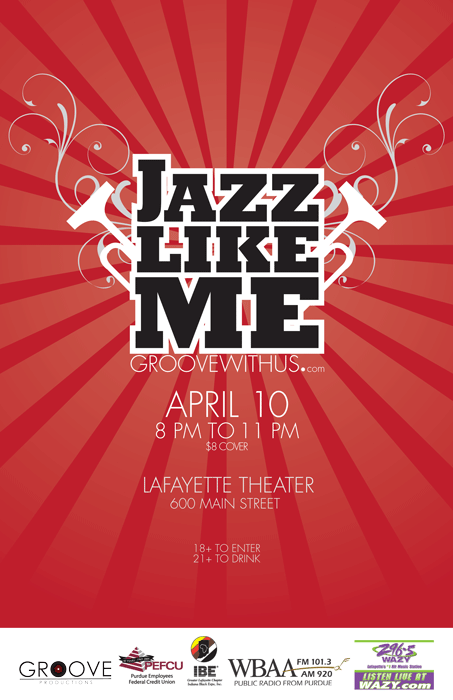 Jazz Like Me: A Live Jazz Experience
Posters for a series of jazz concerts in West Lafayette, Indiana. The first poster's brief called for an emphasis on dance and motion. The second event focused more on a fresh "Spring" theme, with bold colors and sunlight.
Bloom Logotype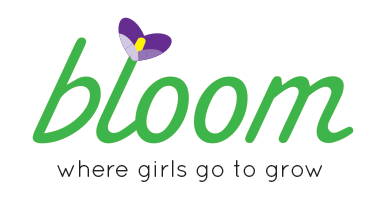 Bloom: Where Girls go to Grow
A logotype created for a series of seminars and after-school programs aimed at instilling self-confidence and an appreciation for natural beauty in middle-school girls.
The brief called for natural colors, a soft, elegant, yet young treatment, and the use of natural, earthy colors. Early on, the concept focused on the idea of "germination", and I ended to use the lowercase L and O as an abstract seed and its growing plant.